Heart Attack Misdiagnosis Lawsuit Against Patient First
Hazlett v. Patient First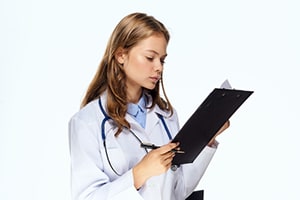 This is a wrongful death case filed in Baltimore City in which the plaintiffs allege that the defendant's misdiagnosis and lack of prompt action led to the death of the patient. In this case, the diagnosing physician seemed to lock in on one possible diagnosis, to the exclusion of what was really bothering the patient.
It was filed in Health Claims Arbitration on May 4, 2017. It is the 204th medical malpractice case filed in Maryland this year.
Another lawsuit filed against Patient First in Hartford County in February 2017 alleging patient died because she was incorrectly cleared for surgery by Patient First
Learn about another Patient First lawsuit filed in 2018 in Baltimore City involving an intermuscular injection
Learn more about Patient First and the type of medical malpractice cases filed against this provider
Summary of Plaintiff's Allegations
A man goes to Patient First on February 29, 2016, complaining of "chest discomfort."
A Patient First doctor orders an EKG and chest X-rays for the, and administers to him a "gastrointestinal cocktail." The doctor recommends that he seek an appointment with a gastroenterologist.
The man calls Patient First on March 4th, again complaining of chest pain. The same doctor advises him to go to Patient First or the nearest emergency room "if the symptoms worsen." The doctor tries to call the patient a few days a later - a point that will be made over and over by defense counsel if this case goes to trial. Unable to reach him by phone, he sent a letter to him advising a return to Patient First for further evaluation.
On March 8th, he has an appointment with a gastroenterologist, who refers him to a cardiologist. The doctor noted "recurrent chest pain." He documented that it sounds like reflux but he should see a cardiologist to verify his condition.
On March 9th, Hazlett is found dead at home, due to a myocardial infarction (heart attack) in association with acute coronary insufficiency and severe atherosclerosis and thrombosis within the right coronary artery.
His wife and the plaintiff's estate brought this wrongful death and survival action claiming that this misdiagnosis cost this man his life.
Additional Comments
The Patient First doctor was looking at this patient's stomach for problems when, in hindsight at least, she should have been looking higher. She focused on the patient's stomach even after he complained of chest discomfort and chest pain. Sometimes doctors lock in on a diagnosis and are blind to evidence that contradicts that diagnosis.
You can expect PatientFirst to point to the GI doctor or at least argue that the glaring symptoms were not caught by that doctor either.
Jurisdiction Defendants Negligence
Failure to perform a thorough and accurate assessment of the patient's condition on February 29th
Failure to obtain an accurate and complete medical history of the man's cardiovascular issues
Failure to perform and appropriately interpret diagnostic tests
Failure to refer the man to a cardiologist
Failure to tell the man on March 4th to go immediately to Patient First or an emergency room, rather than wait to see whether symptoms worsen
Specific Counts Pled
Negligence
Misdiagnosis
Wrongful death
Plaintiff's Experts and Areas of Specialty
Bruce D. Charash, M.D. This doctor very helpfully for the plaintiff is board certified in internal medicine with a subspecialty in cardiovascular disease. But his liability opinions should be from the perspective of an internal medicine doctor.
Getting a Lawyer for Your Malpractice Claim
Have you or a family member paid the price of a doctor's negligence? If so, you deserve justice and compensation for the pain you have suffered. Miller and Zois can help. We have a proven record of large verdicts and settlements in medical malpractice cases within Maryland. Call us today to speak to one of our attorneys at (800) 553-8082. You can also go online for a free case evaluation.
More Malpractice Claim Information