Nursing Home Fall Lawsuit in Cumberland
Palko v. Ambulatory Urology Surgical Center, LLC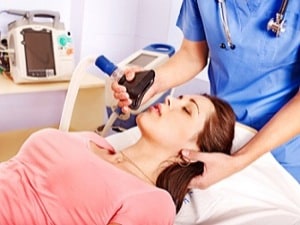 This is a medical malpractice case that a woman filed in Cumberland after falling while recovering from a procedure requiring anesthesia. This case was filed in Health Claims Arbitration on January 11, 2017. It is the 14th medical malpractice lawsuit filed in 2017.
Summary of Plaintiff's Allegations
A woman is having a right ureteroscopy (a procedure that looks into the ureter and kidney) done at defendant surgical center. She is placed under general anesthesia, and she is completely unconscious. The procedure is done, and she is transported to the Post-Anesthesia Recovery area where she is monitored by a nurse who measures her vital signs during her stay in this area.
A nurse observes an increase in her blood pressure while the woman is in the recovery area. As her blood pressure drastically increases, the woman becomes more susceptible to dizziness, light-headedness, and a decrease in blood pressure with posture changes.
While plaintiff is in the recovery area, she is placed on a stretcher. However, the staff fails to secure the side rails of this stretch to prevent the woman from falling during her anesthesia recovery. The plaintiff attempts to stand up from the stretcher, loses her balance, and falls, striking her head and face on the wall.
As a result, plaintiff sustained somewhat permanent injuries to her entire body and had to undergo medical treatment for these injuries.
Additional Comments
Siderails are on patient beds to prevent accidental falls such as the one this woman suffered. In general, any patient still under anesthesia should have the side rails in the raised position if there are no hospital personnel positioned in such a way as to prevent an accidental fall from occurring. As you can imagine, there are a lot of nursing home side rail fall cases.
Patients emerging from anesthesia after surgery are not about to protect themselves from a fall. This is fundamental common knowledge for healthcare providers following the emergence from general anesthesia or even conscious sedation.
Allegany County juries require a high level of injury to award damages. So the injuries need to be significant to justify a malpractice claim in this jurisdiction. The complaint is unclear on the extent and scope of the injuries.
Jurisdiction Defendants
Allaway & Parousis Urology, M.D., P.A. (Urology Associates)
Ambulatory Urology Surgical Center
Negligence
Failure to properly secure the side-rails of the stretcher
Failure to obtain follow-up medical consultation from the on-call anesthesiologist
Specific Counts Pled Plaintiff's Experts and Areas of Specialty Getting a Lawyer for Your Malpractice Claim
If you have suffered injuries due to the negligence of a hospital staff, our attorneys at Miller & Zois can help you get the justice and compensation you deserve. We have a history of obtaining large results in medical malpractice cases. Give us a call at (800) 553-8082 to speak to our attorneys, or get a free online case evaluation.
More Malpractice Claim Information