Foot Surgery Medical Malpractice Lawsuit
MuFarreh v. Kaiser Foundation Health Plan of the Mid-Atlantic States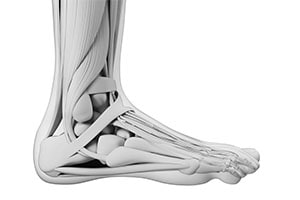 This is an orthopedic foot surgery malpractice case filed by a woman in Baltimore County against Kaiser Permanente. It was filed in Maryland Health Claims Arbitration on January 17, 2017. It is the 25th medical malpractice case in Maryland this year.
Summary of Plaintiff's Allegations
Plaintiff goes to defendant facility with bilateral bunions, as she works in a retail store and stands all day. Plaintiff indicates she wants to be able to wear "fashionable shoes," and the doctor presents surgical options. The doctor and plaintiff agree on bilateral cheilectomies (procedure to remove bone spurs from the base of the big toe).
The surgery is done a few months later. After the procedure, the plaintiff complains that the pain is worsening, that she has blisters, and that she is having trouble walking and standing. Despite her problems, defendant Kaiser Permanente refuses to provide her with post-operative care three months after the surgery due to changes in her health insurance.
Plaintiff seeks outside treatment due to continued difficulty with walking and pain. The doctor finds that the release of the MP joint was the woman's problem and was cause her to dislocate the MP joints on both of her feet. The doctor finds her to be crippled, unable to walk on flat feet and to have significant pain with any range of motion. He states she will need a "salvage procedure."
Plaintiff undergoes MTP joint chronic dislocation open reduction with interposition arthroplasty and pinning on her left foot, and a few months later, has the same procedure done on her right foot. These have greatly improved her condition, and she has become more functional and been experiencing less pain.
She brings this case against Mid-Atlantic Permanente Medical Group, alleging that the first doctor failed to properly treat her conservatively and worsened her condition.
Additional Comments
Cheilectomy means the cutting away of a lip of bone. The cheilectomy procedure is the removal of heterotopic and exuberant bone from around the joint that is not where it anatomically supposed to be. The surgeon is essentially reshaping the joints on both sides to a more anatomic appearance.
As we have said before, orthopedic cases are tough. Lawsuits against orthopedic surgeons account for around 10% of all medical malpractice claims. But the success rate on cause that are not wrong-site claims is quite low.
This case was filed on the eve of the statute of limitation without a Certificate or a report. Reading that report will give you a better idea of how viable this claim is likely to be.
Jurisdiction Defendants
Mid-Atlantic Permanente Medical Group, P.C.
Kaiser Foundation Health Plan of the Mid-Atlantic States
Negligence
Failure to sufficiently attempt conservative measures
Failure to perform cheilectomies per the standard of care
Sacrificed soft tissue structures destabilizing plaintiff's feet
Aggressively removing soft tissue and structures
Specific Counts Pled
Negligence
Loss of Consortium
Plaintiff's Experts and Areas of Specialty Getting a Lawyer for Your Malpractice Claim
Miller and Zois can help you get the justice and compensation you deserve if you have sustained a serious injury due to the negligence of a doctor or surgeon. We have a history of obtaining large verdicts and settlements in medical and surgical malpractice cases in Maryland. Call Miller and Zois today at (800) 553-8082 or go to our website for a free case evaluation.
More Malpractice Claim Information