Emergency Room Sepsis Misdiagnosis Lawsuit
Barrie v. University of Maryland Emergency Medicine
This is a wrongful death medical malpractice case filed in Prince George's County for failure to diagnose sepsis in a leukemia patient. This case was filed in Maryland's Health Claims Arbitration on January 7, 2017. It is the 7th medical malpractice lawsuit filed in Maryland in 2017. This case was previously filed August 16, 2016. Plaintiff's malpractice lawyers apparently dismissed and refiled the lawsuit. It is the 406th medical malpractice case filed in 2016 in Maryland.
Summary of Plaintiff's Allegations
After experiencing a day of fatigue, aches and pains in his muscles, and a 103-degree temperature, the decedent, a leukemia patient, goes to Bowie Health Center Emergency Room. Upon arrival, he complains of joint pain, body aches, chest tightness, headaches, chills, fatigue, and pain rated at an 8/10. He further tells the doctor he had the MMR vaccine very recently.
The defendant doctor examines decedent and discharges him with prescriptions for Tylenol, Zofran, and Acetaminophen Codeine after telling the decedent that he was likely having a reaction to the MMR vaccination or a viral syndrome. Decedent follows the prescriptions and goes to bed, continuing to experience fatigue, muscle aches, and fever for the remainder of the day and into the night.
The following day, decedent's wife brings him to Anne Arundel Medical Center after decedent wakes with muscle aches, trouble breathing, and a bloody nose. He tells the ER staff that he has a fever, chills, tachycardia, generalized body aches, headaches, bruising, and nosebleed and that he had the MMR vaccination a few days prior. A blood count reveals that he is suffering from severe thrombocytopenia (a deficiency of platelets in the blood). He is intubated, receives transfusions of platelets, plasma, and red blood cells, and receives antibiotics.
The decedent is transferred to Johns Hopkins and is admitted to the ICU in critical condition with a diagnosis of acute leukemia sepsis and multisystem organ failure. Decedent ultimately dies four days later despite attempts to stabilize him.
Additional Comments
One battlefield in this case is going to be whether the patient was going to die anyway. Acute myelogenous leukemia (AML) is the most common form of acute leukemia in adults, and prospects for long-term survival are poor for the majority of patients. There are approximately 20,000 new cases and 15,000 deaths caused by AML each year in the United States, Europe and Australia.
Once diagnosed with AML, patients are typically treated with chemotherapy, and the majority achieve complete remission. Unfortunately 75-80% of patients who achieve their first complete remission will relapse, and the median time in remission before relapse is only 12 months with current treatments. The prospects for these relapsed patients is poor, and less than 5% survive long term. So you can expect the defendants to argue that the man would have died anyway.
Sometimes, when a patient has a serious illness, the emergency room paradoxically takes the patient's condition less seriously. The psychology seems to the patient is a wreck anyway. So big problems are inevitable and not worthy of panic. We do not know if that is what happened here or even if the ER was negligent in the first place. But there is no question this a real phenomenon.
Jurisdiction Defendants
An ER doctor
Bowie Health Center
Dimensions Health Corporation
University of Maryland Emergency Medicine Associates, P.A.
Hospitals Where Patient was Treated
Bowie Health Center
Anne Arundel Medical Center
Johns Hopkins
Negligence
Failure to properly evaluate and treat decedent
Failure to order appropriate workup of decedent
Failing to properly recognize decedent's abnormal temperature, blood pressure, and pulse rate
Failure to evaluate decedent for sepsis in light of presentation and history of MMR vaccination
Failure to order appropriate laboratories studies including a complete blood count
Failing to initiate sepsis treatment for decedent
Improperly discharging decedent
Specific Counts Pled
Wrongful Death
Survival Action
Plaintiff's Experts and Areas of Specialty Getting a Lawyer for Your Malpractice Claim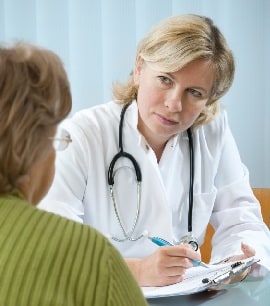 If you have suffered as a result of the negligence of a doctor or hospital, Miller and Zois can help you. You are entitled to justice and compensation for the harm that has been done to you and your family. Miller & Zois has a long history of getting results in medical malpractice and nursing home cases in Maryland, earning large verdicts and settlements. Call us today to speak to a medical negligence attorney who can help you, at (800) 553-8082, or get an online case review for free.
More Malpractice Claim Information