Encore Nursing Home Fall Lawsuit
Green v. Lorien at Turf Valley, LLC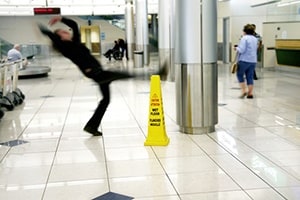 This nursing home fall wrongful death lawsuit was filed by the family of a Howard County woman who died after a hip fracture at Encore at Turf Valley. This claim was filed in Maryland Health Claims Arbitration on February 2, 2017, and is the 60th medical malpractice case filed in Maryland in 2017.
Summary of Plaintiff's Allegations
Plaintiff is admitted to Encore at Turf Valley in Ellicott City after being discharged from Northwest Hospital. This is as good of time as any to point out that Encore is a beautiful, well rated-facility nestled on an unbelievable piece of property in Howard County. Encore patients have a fall risk that is about two-thirds of the Maryland average (click on the preceding Encore link to see the data).
Now back to the facts of this case which do not paint such a beautiful picture. The woman is admitted to the hospital due to suffering a fall at home, so she needs rehabilitation and skilled nursing services. Upon her admission to Encore, she is suffering from dementia, anemia, glaucoma, and osteoporosis. She is assessed as a fall risk. Almost anyone with dementia alone is going to be a fall risk.
Four days after her admission, the plaintiff is not properly supervised, according to the lawsuit, and she falls. The following day, she is transferred to Howard County General Hospital due to pain in her left leg. At the hospital, x-rays reveal a left hip fracture due to the fall. She needs a left hip replacement. A month later, she dies at Brooke Grove Retirement Village, allegedly due to her fall at Encore.
Additional Comments
One of the themes that we preach is that bad nursing homes are just far more likely to make a mistake to cause one of their patient's harm. This is a really good nursing home. Usually good nursing homes have good systems to prevent fall risk. The best guess from 10,000 feet is that if an error occurred that tragically caused this woman's fall and eventual death, it was likely an employee error as opposed to a system error.
We do not have a lot of facts to go on here so you cannot get a feel for the merits of this case just by reading the complaint.
Ultimately, the question is whether Encore developed adequate care plans that meet the standard of care and which identified the decedent's problems and needs and carried out the plan.
Encore's great reputation is not likely to be lost on Howard County jurors. This would give Encore a leg up going into trial.
One battlefield is whether the fall caused this woman's death. We know that nursing home falls kill at a frequency that is lost on the general public and even many in the medical profession. At best, functional recovery in hip fracture cases is limited to pre-fracture conditions after a long period of rehabilitation. But, more often than not, the patient has a significant decrease in both physical and mental functioning which can often lead to death.
Jurisdiction Defendants
Lorien - Howard, Inc., Encore at Turf Valley
Lorien at Turf Valley, LLC
Hospitals Where Patient was Treated
Northwest Hospital
Howard County General Hospital
Negligence
Failure to properly treat plaintiff as a patient who would likely fall or wander when unsafe to do so
Failure to provide the appropriate supervision and Implement a fall reduction program
Failure to properly train employees in a fall reduction program
Specific Counts Pled
Negligence - Survival Action
Negligence - Wrongful Death
Plaintiff's Experts and Areas of Specialty
Perry Starer, M.D. - board certified in general internal medicine; geriatrics doctor in New York
Getting a Lawyer for Your Nursing Home Negligence Claim
If you or someone you know has suffered an injury due to the negligence of nursing home staff, Miller & Zois can help. Call us today at (800) 553-8082 and speak to one of our attorneys or get a free online case review.
More Malpractice Claim Information