Sexual Battery Lawsuit in Baltimore County
Anonymous Patient v. Anonymous Doctor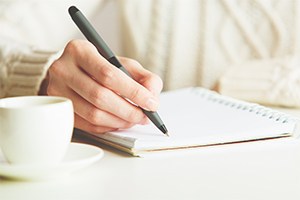 This is a sexual battery lawsuit filed against a gynecologist in Baltimore County. It was filed on March 17, 2017, in Health Claims Arbitration, making it the 125th medical malpractice lawsuit filed this year in Maryland.
Another sexual assault case filed against a doctor in 2017, this one against Kaiser Permanente
Another 2017 lawsuit alleging doctor traded prescription drugs for sex
A wildly depressing 2018 sexual assault case involving a 17-year-old girl who was allegedly molested by her doctor while 38 weeks pregnant
Summary of Plaintiff's Allegations
Plaintiff is a patient of defendant gynecologist for six years, during which time she becomes comfortable with her doctor. She has annual examinations done at her office. It has to be pointed out that the doctor is a female.
During one appointment, defendant doctor walks into the plaintiff's room without asking if she wants anyone else in the examination room. While examining the woman, defendant doctor inappropriately examines her breasts. Additionally, during the examination, defendant doctor sexually assaults the woman. Plaintiff attempts to push her off, but is unable to do so. Defendant doctor then calls the woman inappropriate names before she has a chance to dress and leaves the room.
For two months after this incident, the woman's history of depression takes a turn for the worse. She stays in her house and barely leaves. She writes a letter to the doctor asking if they could meet to solve the issues arising from the last appointment, and a meeting is scheduled. Defendant doctor acts as if she does not know why they are meeting, and makes no effort to discuss the assault. The doctor asks her to leave the office, which she did.
The woman is admitted to Northwest Hospital for three days to the psychiatric ward due to thoughts about ending her life. She has had to have substantial psychiatric counseling for post-traumatic stress disorder due to defendant doctor's invasion of her privacy.
Additional Comments
This story is certainly odd. The plaintiff came into the appointment after putting garlic in her vagina to ward off odor. At one point, it said the doctor was massaging the plaintiff's G spot and the plaintiff began to groan, presumably in pleasure.
The woman also scheduled a meeting with the doctor to "take time to discuss her concerns." Certainly, a strange - actually unfortunate -- way for a medical malpractice lawyer to frame what is a sexual assault.
This is a she said/she said case where the story does not seem to completely make sense, at least how it is told in the complaint. It is going to be a very difficult case for the plaintiff.
You can learn about bringing sexual assault claims on our blog
Jurisdiction Defendants Hospitals Where Patient was Treated Negligence
Failing to ask the plaintiff if she wanted a chaperone in the examining room during the exam
Failing to provide a chaperone during the pelvic examination
Failing to use the proper protocol for pelvic examination
Improperly placing herself on top of the plaintiff and performing a sex act on the plaintiff
Failing to appreciate her actions could be deleterious to the plaintiff, who defendant knew had a history of treatment for severe depression and anxiety
Specific Counts Pled
Medical Malpractice
Intentional Infliction of Emotional Distress
Sexual battery
Plaintiff's Experts and Areas of Specialty Getting a Lawyer for Your Medical Malpractice Claim
Have you suffered due to the negligence of a doctor? Our law firm can help you get the compensation for the harm that you have suffered. Call Miller & Zois today to speak with a malpractice attorney at (800) 553-8082 or get an online case review. We have a long history of results in medical malpractice cases, earning large verdicts and settlements.