Misdiagnosed Liver Disease Lawsuit
Tokarski v. Carroll Primary Care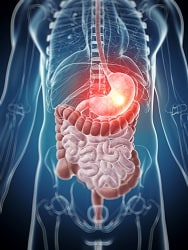 This medical malpractice claim was filed in Carroll County after a woman suffered from an untreated and progressing liver disease for five years before his doctors began to appreciate the severity of his condition. It was filed in Health Claims Arbitration on March 15, 2018, and it is the 127th medical malpractice case filed in Maryland this year.
Summary of Plaintiff's Allegations
A man in his fifties saw his primary care doctors routinely for a number of years. During his last five years under their care, the man's lab test results showed low platelets and high bilirubin, abnormal findings when compared with his previous laboratory studies. In spite of the concerning change in the man's lab test results, his doctors never made an appropriate diagnosis based on his lab findings or determined that the woman should get further testing from a specialist.
The man's primary care doctors ordered ten lab studies over those five years. His lab results became increasingly abnormal, indicating liver disease, but his doctors never made an appropriate diagnosis or referral to a proper specialist. After the seventh round of lab testing, the man was referred to a hematologist because of the low platelet levels in his blood. The hematologist performed an ultrasound and noticed the man's spleen was enlarged. Even though the spleen enlargement was, in fact, caused by liver disease, the hematologist incorrectly attributed it to the man's large body size.
In the fifth year after his initial abnormal test results, the man developed a bacterial skin infection and a MRSA infection. He was hospitalized twice at Carroll Hospital Center and diagnosed with blood and plasma deficiencies, suggestive of possible underlying chronic liver failure as a result of his obesity. Nothing, however, was done to confirm the diagnosis or provide medical intervention for his condition.
For a third time that year, the man returned to Carroll Hospital with severe abdominal pain. Finally, he underwent an abdominal CT scan which confirmed an unusually small liver with a nodular shape, consistent with chronic liver failure. The man was advised to follow-up with a liver specialist, which was the first time in five years that his doctors expressed concern about his liver. When he did eventually see a liver transplant specialist, the man was immediately placed on the transplant list due to the severity of his ongoing disease.
Eight months later, the man received a liver transplant. He developed a postoperative infection, causing an inflammation of his heart valve and the need for a mitral valve replacement. He also developed inflammation in his colon from the bacteria C-diff, requiring antibiotic therapy. The man will have to take anti-rejection medication for the rest of his life. He is unable to walk without a cane and suffers from chronic fatigue.
Additional Comments
The medical term for the claimant's chronic liver failure is "cirrhosis." Specifically, cirrhosis is a stage of advanced liver scarring caused by a variety of liver diseases. Every time the liver sustains damage, it tries to repair itself by forming scar tissue. As more scar tissue builds up, it becomes more difficult for the liver to function. Since the liver is responsible for detoxifying the blood and making nutrients, liver failure can cause a number of severe complications including infections, malnutrition, bone disease, and bleeding.
The core of this case appears to be the primary care doctors' failure for many years to recognize the possibility this man had liver disease based on her bloodwork and refer her for more testing. A doctor cannot look at a patient in the examining room and determine whether they have cirrhosis unless there is jaundice, bleeding, or their stomach is swollen.
To test for liver function, doctors look at alanine transaminase (ALT), aspartate aminotransferase (AST), alkaline phosphatase (ALP), albumin, and bilirubin levels. Low platelet counts can also be a harbinger of cirrhosis as plaintiff's complaint suggests.
The economic damages in this case are likely very high. A liver transplant can easily cost over $600,000.
Jurisdiction Defendants
Two primary care doctors
A Westminster hematologist
Carroll Primary Care, P.A.
Sinai Hospital of Baltimore, Inc. d/b/a William E. Kahlert Regional Cancer Center (which has since been dismissed)
Hospitals Where Patient was Treated
Sinai Hospital of Baltimore
Carroll Hospital Center
Negligence
Failing to employ appropriate treatments, diagnostic tests, and/or procedures.
Failing to carefully evaluate and diagnose the claimant's condition.
Failing to properly monitor the course of the claimant's condition and treatment.
Failing to adjust the claimant's treatment plan in response to an appropriate evaluation of the effects of treatment.
Specific Counts Pled
As a direct result of the defendants' negligence, the claimant suffered a permanent, painful disability and incurred medical expenses.
Plaintiff's Experts and Areas of Specialty
Brian Feingold, M.D., internal medicine
Bruce Bacon, M.D., gastroenterology
George M. Rodgers, M.D., hematology
Getting a Lawyer for Your Malpractice Claim
Have you suffered a hospital injury due to the negligence of a doctor? Miller & Zois can help you. Call us at (800) 553-8082 and speak to one of our medical malpractice attorneys who can help you or get an online case review.
More Malpractice Claim Information