Postoperative MRSA Wrongful Death Lawsuit
McCardell v. Johns Hopkins Hospital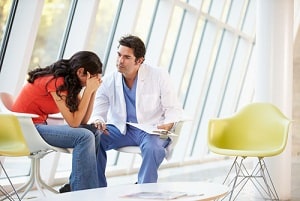 This wrongful death claim was filed in Baltimore City against Johns Hopkins after a man succumbed to an undiagnosed and untreated infection. It was filed in Health Claims Arbitration on March 12, 2018, and it is the 123rd medical malpractice case filed in Maryland this year.
Summary of Plaintiff's Allegations
A man presented to Johns Hopkins with persistent symptoms of fluid buildup around the heart. A physician performed a surgical procedure to reduce pressure on the man's heart by removing a section of the membrane enclosing his heart.
During or after the surgery, the man developed a methicillin-resistant staphylococcus aureus (MRSA) infection in his surgical wound. The man returned to Johns Hopkins on multiple occasions, but his chronic infection was never diagnosed or treated. After suffering for several years without the appropriate medical care, the man's MRSA infection eventually led to his death.
Additional Comments
In a certain environment, such as a hospital crowded with sick patients, it can be near impossible to prevent infections from spreading. If there is no standard of care that can reasonably eliminate such a risk, it can be difficult to prove that hospital staff was at fault for causing an infection. Instead, most successful hospital infection cases focus on what happened after the patient was already infected. This claimant will have to find a hospital physician to testify that the defendants did not timely discover or appropriately treat the man's infection. Plaintiff needs to be able to do this which is a challenge without a lawyer. At last check on June 19, 2018, this case had yet to make it to Circuit Court which can only happen with an expert signing off on the claim.
People certainly do acquire MRSA colonization while in the hospital. Unless the hospital is conducting a widespread surveillance program to detect this, these eases of colonization usually go unnoticed. This is because people can have MRSA for months or years without symptoms. The issue in this case is should they have been able to stop this infectious process.
There are two types of MRSA. Hospital-acquired MRSA ("HA-MRSA") and community-acquired MRSA ("CA-MRSA"). We cannot assume this man had hospital acquired MRSA because there is more community-acquired MRSA coming into hospitals in recent years. HA-MRSA is commonly seen in people with weakened immune systems, burns, surgical wounds or serious underlying health problems who have significant exposure to health care. CA-MRSA typically causes skin and soft tissue infections. CA-MRSA is often defeated without much fight by antibiotics.
Hopkins has fared better than many hospitals in dealing with MRSA infections.
Jurisdiction Defendants
A cardiac surgeon at Hopkins (who has since moved out of state)
Johns Hopkins University
Johns Hopkins Hospital
Hospitals Where Patient was Treated Negligence
Failing to properly diagnose and treat the man's MRSA sternal wound infection.
Specific Counts Pled Plaintiff Firm / Attorneys Getting a Lawyer for Your Malpractice Claim
Have you suffered a hospital injury due to the negligence of a doctor? Miller & Zois can help you. Call us at (800) 553-8082 and speak to one of our medical malpractice attorneys who can help you or get an online case review.
More Malpractice Claim Information