Nursing Home Fall Wrongful Death
Kikola v. Stella Maris Nursing Home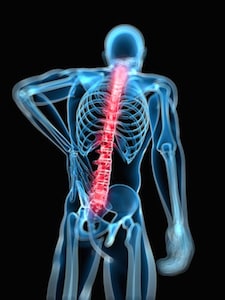 Nursing home fall deaths are more common than most anyone realizes. This nursing home negligence claim was filed in Baltimore County when an unsupervised resident fell, broke her hip, and died as a result of her injury at Stella Maris Nursing Home. This malpractice lawsuit was filed, as Maryland laws requires, in Health Claims Arbitration on January 24, 2018, and it is the 42nd medical malpractice case filed in Maryland this year. We have not gotten past January and this is the third nursing home fall lawsuit in 2018 (see here).
Summary of Plaintiff's Allegations
A woman's family admitted her to the care of the Stella Maris nursing facility due to her dementia and other medical conditions. The woman required specialized care that neither she nor her family could provide, including constant supervision and a body alarm to protect her from falling. Stella Maris was well aware of the woman's medical conditions and examined her before accepting her to the facility.
Stella Maris did not provide the woman with a working body alarm or otherwise live up to their promised standard of care. The woman suffered a fall while she was unsupervised, fracturing her hip. She was transferred to Greater Baltimore Medical Center for treatment, and then readmitted to Stella Maris - Hospice. The woman's health declined as a result of the injury until her untimely death, one week after the fall.
Additional Comments
It is important for nursing homes to recognize why residents are at risk of falling rather than simply noting the likelihood of a fall, because different patients with the same level of fall risk may require different preventative measures based on their particular disability. Some patients, with diabetes or arthritis, for example, may be safe with guardrails and toileting assistance. But patients with dementia, such as the woman in this claim, require constant supervision. Stella Maris should have known that the woman would likely attempt to walk or wander when it was unsafe to do so, and they should have been prepared with the appropriate level of care.
According to the plaintiffs' expert witness, a general medicine doctor, the minimal standards of care dictate that Stella Maris should have developed, documented, implemented, and monitored a comprehensive care plan that was specific to the woman's needs. The plaintiff's expert believes that the woman suffered neglect at Stella Maris due to the insufficient care plan and that the hip fracture she sustained during her fall was a substantial contributing factor to her death. The key to this is going to be whether the nursing home followed their own protocol's in managing this woman's fall risk.
Nursing home falls are ubitiquous. Nursing homes are always going to have falls. But they have to ensure that policies and procedures such as fall protocols are in place, known to the staff, and are properly followed. You also need the proper procedure to identify those at risk for falls, for identifying the cause of resident falls, to identify trends in residents falls, and have a procedure to implement services to prevent those residents who are at risk of falls from sustaining injuries from falls. If a nursing home does these things, their chance of winning at trial is good. Nursing homes do not do all of these things very often which is why there are so many nursing home fall lawsuits.
Jurisdiction Defendants Hospitals Where Patient was Treated
Greater Baltimore Medical Center
Negligence
Failing to properly treat the woman as a resident who was likely to fall.
Failing to provide appropriate supervision and a fall reduction program.
Failing to comply with the applicable standards of care.
Specific Counts Pled
Survival Claim: Between her fall and her death, the woman suffered severe physical pain.
Wrongful Death: The woman died as direct result of her healthcare providers' negligence. She is survived by her three children.
Plaintiff's Experts and Areas of Specialty Getting a Lawyer for Your Malpractice Claim
Have you suffered a hospital injury due to the negligence of a doctor? Miller & Zois can help you. Call us at (800) 553-8082 and speak to one of our medical malpractice attorneys who can help you or get an online case review.
More Malpractice Claim Information