Wrist Fracture Delayed Diagnosis
Schmidt v. ExpressCare of Overlea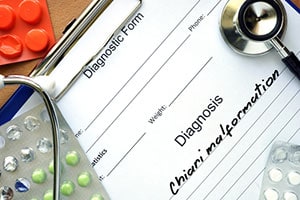 This medical malpractice claim was filed in Baltimore County after a PA misread a woman's x-ray and sent her home with an untreated broken wrist. It was filed in Health Claims Arbitration on January 11, 2018, and it is the 19 th medical malpractice case filed in Maryland this year. It is the second malpractice lawsuit involving the misdiagnosis of a wrist fracture out of the first 19 lawsuit filed in Maryland.
Summary of Plaintiff's Allegations
A Physician Assistant (PA) at ExpressCare saw a woman complaining of right hand and wrist pain after a fall. The PA performed and interpreted an x-ray, determining that the woman did not have a fracture. The x-ray films were never sent to a radiologist for confirmation of the PA's diagnosis. Instead, the woman was prematurely discharged with a splint and instructions to "call if needed."
Nearly six weeks later, the woman presented to Greater Chesapeake Hand Specialists with complaints of ongoing pain. She was then diagnosed with a displaced fracture of her right radial styloid - a broken wrist. The woman underwent a surgery to restore, realign, and repair the bone with implants. If the fracture had been diagnosed and treated earlier, it would have been able to heal without surgical intervention or rehabilitation. The woman would have additionally been spared permanent pain, deficits in her range of motion, and a high likelihood of future arthritis.
Additional Comments
We have seen a number of lawsuit against Patient First in recent years. This is the first against ExperssCare.
Jurisdiction Defendants
A PA-C at ExpressCare
ExpressCare of White Marsh, LLC d/b/a ExpressCare of Overlea
Hospitals Where Patient was Treated
ExpressCare of Overlea
Greater Chesapeake Hand Specialists
Negligence
Failing to properly interpret the claimant's x-ray.
Failing to obtain the appropriate radiology consult.
Failing to timely diagnose and treat the claimant's fracture.
Specific Counts Pled
The delay in diagnosis and treatment caused the claimant unnecessary procedures, medical bills, pain, and suffering.
Plaintiff's Experts and Areas of Specialty
David Jackson, DHSc, PA-C, Physician Assistant
Getting a Lawyer for Your Malpractice Claim
Have you suffered a hospital injury due to the negligence of a doctor? Miller & Zois can help you. Call us at (800) 553-8082 and speak to one of our medical malpractice attorneys who can help you or get an online case review.
More Malpractice Claim Information