Hospital Improper Patient Transfer Lawsuit in Talbot County
Keating v. University of Maryland Shore Regional Health, Inc.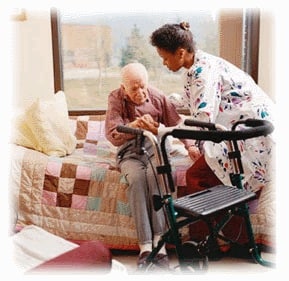 This hospital malpractice lawsuit was filed by a man in Talbot County after he suffers a spinal fracture after being transferred from a hospital bed to a wheelchair. It was filed in Health Claims Arbitration on April 25, 2017 and it is the 194th medical malpractice case filed in Maryland this year.
Summary of Plaintiff's Allegations
A quadriplegic male is admitted to Memorial Hospital in Easton for medical care and treatment. The man has to be moved from his hospital bed to a wheelchair. The hospital staff uses excessive force and improper technique while transferring the patient from his hospital bed to a wheelchair. As a result of the improper technique, the man suffers a fracture to his left arm.
Additional Comments
These cases often hinge on whether the hospital has and enforces an appropriate policy for moving, lifting, assisting and weighing patients. There should be instruction and training of all staff in the safe methods of moving, lifting, assisting and weighing patients. This training should include the use of any appropriate equipment for these moves. If Memorial Hospital in Easton did not have a protocol or breached the protocol, it could have a problem.
Hospitals also have to accurately assess the medical condition of the patient to determine whether the risks of moving is outweighed the benefit. There are some patients that given their condition or other factors, should not be moved or should be moved in a specific way.
The standard of care for transferring a paraplegic patient from wheelchair to a bed - which is a scenario we have seen -- begins with a Hoyer lift. If a Hoyer lift is not accessible, a sliding board with assistance of at least two people is appropriate.
One question in this case is whether the damages justify a malpractice case. Typically, it is hard to justify the economic cost of a medical malpractice lawsuit after an arm fracture. But the facts in this lawsuit are so sparse it may be the injuries are worse than the complaint would suggest.
Jurisdiction Defendants
University of Maryland Shore Regional Health, Inc.
Hospitals Where Patient was Treated Negligence
Failing to provide medical care and treatment to the claimant in violation of the applicable standards of care
Failing to properly and safely assist claimant from his hospital bed to his wheelchair
Failing to keep claimant safe from harm
Using poor technique in transferring claimant from his bed to his wheelchair
Specific Counts Pled Getting a Lawyer for Your Malpractice Claim
Have you suffered a hospital injury due to the negligence of a doctor? Miller & Zois can help you. Call us at (800) 553-8082 and speak to one of our medical malpractice attorneys who can help you or get an online case review.
More Malpractice Claim Information