Birth Injury Lawsuit Against UMMS in Baltimore City
Grimes v. University of Maryland Medical System Corporation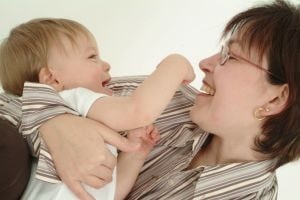 This birth injury medical malpractice lawsuit was filed by a woman in Baltimore City against University of Maryland Medical Center. It was filed on April 26, 2017, and it is the 198th medical malpractice case filed in Maryland in 2017.
Summary of Plaintiff's Allegations
The gist of this case is that the OB should have performed a C-section and didn't. A 32-year-old pregnant female is admitted to University of Maryland Medical Center due to preterm premature rupture of membranes. As a result of complications and prematurity, the hospital requires continuous electronic fetal monitoring. The woman is given magnesium sulfate to stop her contractions. She is in the hospital for a period of five days and receives only periodic electronic fetal monitoring.
On the fifth day, the fetal monitor detects the baby is tachycardic, experiencing variable decelerations, and remains in breech position. The woman is taken to the delivery operative suite for a cesarean delivery. The baby is delivered by C-section secondary to breech presentation and a non-reassuring fetal heart rate. The baby has to be resuscitated and is taken to the NICU. Due to the lack of continuous monitoring, the baby suffers from cerebral palsy, cortical visual impairment, seizure, and spastic quadriparesis.
Additional Comments
The expert report is a little short on details. But the gist of it is that the mother should have been continuously monitored because she had ruptured membranes. UMMS, the fetus was a breech presentation, preterm contractions, and her cervical dilation. The child also had a tachycardic heart rate with variable decelerations and minimal variability. [These terms are all explained here.] This was a powder keg, plaintiffs argue, for a compromised umbilical cord. If these facts are supported in the medical records, plaintiff has a strong argument. But what is unclear is exactly what the monitoring was and what the specific breaches of the standard of care were.
One of the arguments in the failure to perform a timely c-section. This is a common claim in CP birth injury cases. Here is one of these cases filed against Hopkins this year and another filed against at St. Agnes last year. There were three such lawsuits filed in January 2018 alone.
The malpractice occurred in 2012 so there is a question as to whether the parents' claim is time-barred.
The hospital is going to contend that children who are born at 31 weeks are a higher risk for birth injuries and there was nothing that they could have done. UMMC will further argue that they were in a Catch-22 trying to delay birth as long as possible while trying to balance the oxygen risks to the child. But if there were in such a Catch-22, how would they explain away the allegations of lack of fetal monitoring?
Jurisdiction Defendants
Toni Sylvester, M.D.
University of Maryland Medical System Corporation
Hospitals Where Patient was Treated
University of Maryland Medical Center
Negligence
Failure to properly monitor and treat
Failure to timely identify and respond to patients' life-threatening condition
Failure to prevent harm to the baby
Failure to timely perform a cesarean section
Specific Counts Pled
Medical Negligence
Damages of Minor
Lack of Informed Consent
Plaintiff's Experts and Areas of Specialty Getting a Lawyer for Your Birth Injury Medical Malpractice Claim
Call Miller & Zois today at (800) 553-8082 if you have suffered an injury due to the negligence of a doctor. We have a 14 year history of results in medical malpractice cases in Maryland, earning large verdicts and settlements. You can also get a free online case review.
More Malpractice Claim Information