Genesis Rehabilitation Center Ulcer Lawsuit in Prince George's County
Pointer v. Magnolia Gardens Limited Liability Company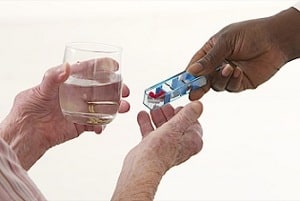 This short-term rehabilitation center bedsore negligence lawsuit was filed by a woman in Prince George's County after she developed stage IV wounds that will require permanent treatment. It was filed in Health Claims Arbitration on April 28, 2017 and it is the 201st medical malpractice case filed in Maryland this year.
Summary of Plaintiff's Allegations
A 63 year-old woman is admitted to defendant Doctors Community Rehabilitation and Patient Care Center for a short-term rehabilitation stay after a spine surgery. (You can learn more about this rehab facility here.)
At the time she enters the Rehabilitation Center, it is noted that she does not have any pressure ulcers. During the next three months of rehabilitation, the woman develops a stage II sacral pressure ulcer that deteriorates into a stage IV ulcer. The ulcer becomes infected and necrotic.
The woman is transported to Washington Adventist Center for Advanced Wound Care and the medical staff determines she must be hospitalized. The woman is transferred to Washington Adventist Hospital. She is diagnosed with sepsis secondary to an infected stage IV sacral pressure ulcer. The woman undergoes surgery to debride the sacral ulcer and to place a wound vac.
The woman continues to receive treatment for the infected sacral pressure ulcer. She is moved to a different nursing facility and is seen at the Wound Care Center every two weeks. Doctors advise the woman that her ulcer will likely never heal and she will require treatment for the rest of her life.
Additional Comments
Most nursing home cases filed in Maryland in the last year involve a pressure or decubitus ulcer, also known as a bedsore. These are ulcers of the skin and underlying soft tissues due to sustained pressure. Decubitus ulcers are caused by pressure exerted on the skin, soft tissue, muscle and bone by the weight of the patient against a surface. Untreated, pressure induced tissue ischemia and necrosis is the result. If the patient is properly cared for, decubitus ulcers can be stopped before spiriling out of control. We can withstand enormous pressures for a limited period of time. But if the nursing home or rehab staff allows extended exposure, patients are on a path to necrosis, ulceration and sepsis.
Advanced Stage IV decubitus ulcers are frequent indices of poor nursing practices and poor nursing care. Can a Stage IV bedsore occur in the absence of negligence? Yes. But it is very rare.
Most Stage IV decubitus ulcer cases are death cases. If you survive a Stage IV pressure ulcer, it can be a challenge moving forward. Stage IV decubitus ulcer s will increase the global disease burden and enhance the clinical debilitation of the victim. This places greater demands patient's cardiovascular system. The patient also faces an increased risk of anemia, UTIs, pneumonia, congestive cardiac failure, wound infections and sepsis.
Jurisdiction Defendants
Magnolia Gardens Limited Liability Company (d/b/a Doctors Community Rehabilitation and Patient Care Center)
Hospitals Where Patient was Treated
Washington Adventist Hospital
Negligence
Key claims:
Failed to adequately and timely diagnose and treat plaintiff's medical conditions
Failed to develop, implement, and update a comprehensive care plan for plaintiff
Failed to adequately and timely evaluate, diagnose, and treat plaintiff's skin breakdown and pressure ulcers
Specific Counts Pled Getting a Lawyer for Your Malpractice Claim
Have you suffered a hospital injury due to the negligence of a doctor? Miller & Zois can help you. Call us at (800) 553-8082 and speak to one of our medical malpractice attorneys who can help you or get an online case review.
More Malpractice Claim Information