GBS Antibiotics Birth Injury Lawsuit in Baltimore City
Evans v. Medstar Harbor Hospital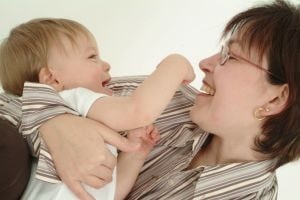 This birth injury medical malpractice lawsuit was filed in Baltimore City against Medstar Harbor Hospital. It was filed on April 4, 2017, and it is the 158th medical malpractice case filed in Maryland in 2017.
Summary of Plaintiff's Allegations
Plaintiff is a pregnant 27-year-old woman who receives prenatal care at MedStar Harbor Woman's Care. She is under defendants care throughout the whole course of her pregnancy. She meets with defendant at 34 weeks for a routine prenatal care visit, and a GBS culture was ordered. At 36 weeks, she returns to the defendant, who informs her that the culture revealed she was GBS (Group B Strep) positive.
At 38 weeks pregnant, the woman again meets with defendant for a routine prenatal visit. She has sharp, stabbing pain in her lower back. Defendant tells her to follow-up in one week. A week later, she is admitted to Harbor Hospital due to lower abdominal pain, lower back pain, and suspected contractions. Her pain subsides and since there is no evidence of active labor, she is discharged. The following day she is again admitted to Harbor Hospital with lower abdominal pain. A speculum exam is done, which reveals no bleeding or discharge and she is also not dilated.
The woman goes to defendant's office the next day in extreme pain in her pelvis that she thinks are contractions. Defendants find bleeding, fetal activity, and labor symptoms. She is told to go to labor and delivery that afternoon. She is admitted to Harbor Hospital under defendant attending physician. GBS Prophylaxis is suggested but not administered upon admission. A Cervical exam is done, which reveals that she is far from delivery.
Plaintiff decides that a plan of inducing labor will take too long and requests a C-section. Defendant orders an antibiotic to be given to the woman, but it never is. The standard of care for administering GBS prophylaxis requires Penicillin to be given no later than four hours prior to delivery. Just one hour prior to the delivery of her infant, Cefazolin Sodium (an antibiotic) is administered.
The infant is born via C-section. At the time of delivery, the plaintiff's membranes are ruptured and there is a small volume of amniotic fluid. The infant is pale and in respiratory distress with an accelerated heart rate. He is intubated and on mandatory ventilation, and then transferred to University of Maryland Medical Center. Upon arrival, he is diagnosed with respiratory distress, neonatal pneumonia, and possible sepsis.
The woman files this claim against Harbor Hospital and her doctors on behalf of her and her child, alleging that they failed to properly treat her symptoms, failed to timely administer GBS prophylaxis, and failed to timely give her a C-section. This caused her infant to suffer brain damage, seizures, cognitive and mental impairments, and pulmonary hypertension among many other medical conditions.
Additional Comments
GBS was the leading infectious cause of neonatal death in the 1970s. During this time, about 50% of neonatal infections caused by GBS resulted in death. In spite of a ton of work by the CDC and others at prevention strategies, Group B streptococcus is still a leading cause of serious neonatal infection.
There have been many changes in how GBS is managed. But the one thing that has not changed is that penicillin remains the first-line agent of choice for intrapartum antibiotic prophylaxis.
The doctors in this case chose to perform a c-section. Many types of birth injuries can be avoided with an immediate c-section. But because GBS can get into the amniotic membranes, a c-section does not prevent the passing GBS from mother to child. Accordingly, GBS colonization of the mother is not an indication for cesarean delivery.
The defendants are going to argue that in planned cesarean delivery cases, the administration of antibiotics can be delayed up until the time of incision rather than waiting four hours.
Jurisdiction Defendants
Medstar Harbor Hospital
Medstar Health, Inc.
Two Baltimore based OBs
Hospitals Where Patient was Treated
Medstar Harbor Hospital
University of Maryland Medical Center
Negligence
Failing to take appropriate precautions in monitoring and treating plaintiff and her infant's condition
Failing to obtain appropriate consultations and utilize information available
Failing to react to positive history, symptoms, signs, and physical findings
Failing to appropriate treat plaintiff
Failing to appropriately follow written policies
Failing to timely administer GBS prophylaxis
Failing to timely order a Cesarean section
Getting a Lawyer for Your Birth Injury Medical Malpractice Claim
Call Miller & Zois today at (800) 553-8082 if you have suffered an injury due to the negligence of a doctor. We have a long long history of results in medical malpractice cases in Maryland, earning large verdicts and settlements. You can also get a free online case review.
More Malpractice Claim Information