Surgical Malpractice Lawsuit in Baltimore City
Harris v. University of Maryland Medical Center, Inc.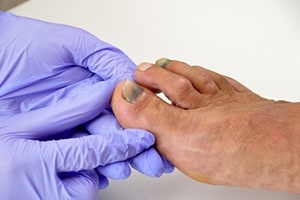 This is a surgical malpractice lawsuit filed by a man in Baltimore City against University of Maryland Medical Center. It was filed in Health Claims Arbitration on April 4, 2017, and it is the 157th medical malpractice case filed in Maryland in 2017.
Summary of Plaintiff's Allegations
A 29-year-old man, diagnosed with a seizure disorder, suffers a seizure at home. He is taken to the hospital and intubated. He is transferred to University of Maryland Shock Trauma for specialized extracorporeal membrane oxygenation ventilator support (used to support cardiopulmonary disease and cardiac arrest).
The following day, he is transferred to the University of Maryland Medical Center. When he arrives, he has adult respiratory distress syndrome and undergoes a percutaneous veno-veno extracorporeal membrane cannulation. The surgeon attempts this procedure through the plaintiff's femoral artery, but the site is aborted and the surgeon goes into the man's left common femoral vein.
The following day, he is taken back to the operating room when he is found to have no pulse in his right foot. He is found to have a blood clot in the femoral artery where the previous day there was an attempted cannulation. A below-the-knee amputation is performed due to the hospital's failure to recognize the damage done during the first procedure. This was followed by an above-the-knee amputation.
The plaintiff files this claim alleging that when the surgeon aborted the site during the first procedure, there was no return of blood flow resulting in acute vascular insufficiency. He also alleges that very soon after the procedure the condition of his foot should have been noted and addressed. If it was properly recognized, proper blood flow would have been restored and amputation would not have been necessary.
Additional Comments
Plaintiff's claim is twofold. First, he claims a surgical error in failing to place the catheter appropriately. The second problem was failing to realize the injury that was caused.
An ECMO is a life-saving technique where the equipment functions as the patient's heart and lungs. There is no question this man's condition was very serious.
A large number of amputation cases involve the failure of the doctors and nurses to get a pulse in the patient's feet.
Jurisdiction Defendants
University of Maryland Medical Center, Inc.
University of Maryland Medical System, Corporation
Hospitals Where Patient was Treated
University of Maryland Shock Trauma
University of Maryland Medical Center
Negligence
Failure to employ appropriate treatment, surgery, and procedures
Failure to carefully and thoroughly evaluate the plaintiff's condition
Failure to thoroughly evaluate the effects and results of tests
Failure to adjust the plaintiff's treatment in response to an appropriate evaluation of effects of treatment
Failure to diagnose the plaintiff's condition
Specific Counts Pled Plaintiff's Experts and Areas of Specialty
Carl W. Adams, M.D. - board certified in cardiothoracic surgery and general surgery; based in Colorado, associated with Parkview Medical Center
Getting a Lawyer for Your Surgical Malpractice Claim
If you suffered an injury due to the negligence of a doctor, we can help you. Call Miller & Zois today at (800) 553-8082 or get an online case review. Our medical negligence attorneys can answer your questions and help you get the compensation you deserve for the harm done to you.
More Malpractice Claim Information